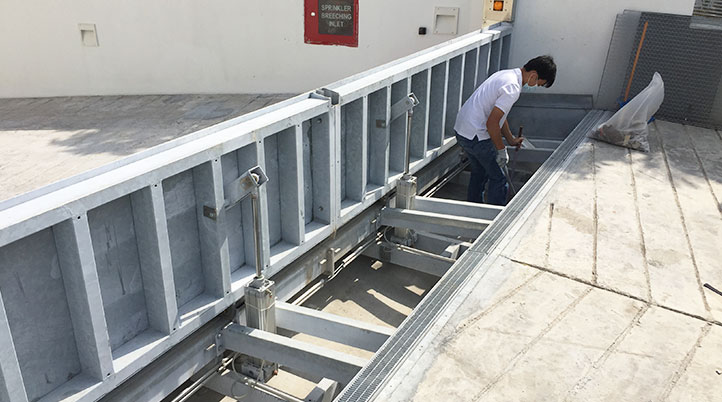 TESSARINA condominium residents at Bukit Timah still remember vividly how their cars were swimming in their underground carpark when flash floods hit last July.
But there will be no repeat of such a nasty episode for the condo - one of the worst-hit - or so the residents hope.
They now have six new flood barriers at the condo's exits, a closed-circuit television to monitor nearby Bukit Timah Canal, and a raised road: all by the residents' own efforts.
After the floods, the 400 households there got together and put in $90,000 to install the barriers, which will stave off rainwater flowing down from the 190m-long Wilby Road where the condo is located. Also new is a CCTV camera for security guards to observe water levels of a nearby section of the canal - when the water levels get too high, the flood barriers will be activated.
Driving the efforts was resident Dr. Audrey Tan, 39, a dermatologist who filmed the rising flood waters last year and approached her MP, Mr. Christopher de Souza, and national water agency PUB for help.
Mr. de Souza then called for meetings with PUB and Land Transport Authority (LTA). One idea was to raise Wilby Road, which LTA did.